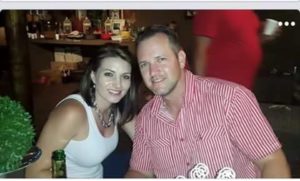 By Mpho Raborife
Johannesburg – The man banned from all Spur outlets nationwide following an angry exchange has a string of arrests for assault.
News24 can reveal that the man, a car salesman based in Rustenburg, North West, had five cases against him between June 2005 and November 2011 which allegedly included assaulting his wife in public.
"[The cases] include three of common assault, one of malicious damage to property and one of contravention of Domestic Violence Act," North West police spokesperson Brigadier Sabata Mokgwabone.
In two of the cases, News24 understands, the man was accused of hitting his wife with his fists at a rugby club. And in another case, the woman opened a common assault case against him after he allegedly hit her at their home.
Mokgwabone said four of the cases against the man were withdrawn and he was found not guilty on one charge of common assault.
Attempts to get comment from the man were unsuccessful despite calls and text messages sent during the week.
The man appeared all over social media on March 21 when a video of an apparent scuffle between children in the play area of the restaurant led to a near brawl between the man and another parent, Lebohang Mabuya.
The incident sparked nationwide outrage.
Comments
comments