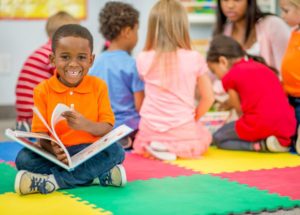 By Nthabiseng Lucia Tselapedi
So, my son was recently 'diagnosed with ADHD'. Ever since the teacher called me in, I have been angry and slightly annoyed regarding this "diagnosis". Let me tell you why: I felt we were being bullied into getting him checked out & Manipulated into getting him on the meds.
My feelings stem from me getting the feeling that this was more for the ease of the teacher, than about my son, she is finding it hard to cope with the 26 kids in her class, their energy, rowdiness & whatever hell little boys take one through. I had explained that he comes from a Montessori background & was used to doing his own thing at his own time & might struggle with the structure in a mainstream school and he would probably get it right if *we lucky* by second term, imagine my shock when she told me that he might be ADHD within two weeks of him being in her class and the school * Hello! Did the Convo I had about his previous schooling just miss ur head? So, for three years he was jumping Jack and we expect him to be a straight-laced Tom in 2 weeks? OKAY *
Also, how the assessments are done doesn't sit well with me too, the doctor sends these forms that the teacher needs to fill in and we send to the teacher and they get sent directly to the doctor *Okay! Okay, so u talk about my child and I am not privy to the information?! Issa WOW*
Thirdly, it's like ever since this term was discovered every second child we meet is ADHD, this gets me worried! Are we as a society getting tired of actually raising our kids and taking the easy way out by labelling it as a disorder, like now everything is a disorder * someone cheats, Nah he/she is a sex addict Yada! Yada* I mean I asked, what is it that we could do to get my son on par, before we went the doctor route? and I was not given much options * in fact I'm being nice by saying much, I was given none* instead all I got was complaints of how he was difficult that day, almost on a daily. Also, how much role does 'technology' play in our Kids' inability to focus? Was this induced by the PlayStation he has? The tablet? TV? In my gut, I feel that this is partly the problem, even adults are finding it hard to focus with all we have open in front of us and we pride ourselves on our ability to multitask! Our brains are constantly working! But we are not on mood altering meds! *Though maybe we should be with the amount of anger we carrying around* I fear turning our kids into zombies for the luxury of quietness and "peace and normality" in our lives, we are so tired and overwhelmed ourselves that we would rather have a "well behaved" quiet child and that is not want I want my son. I want him to have the freedom to be himself and not get medicated into fitting into this so-called normality.
I also grew up in Kasi, I have never met anyone with ADHD, so a part of me feels that this is "white people things"
I feel like kids are allowed to be kids in the township, the whole neighbourhood knows the kid next door is a handful but he is just being a "boy child" he'll grow out of it, even our teachers know " haai Thabo o stoutu but o botlhale waitsi" and recognise that the child might be gifted and so his bored and promote him to the next level. In the US, they found that "Children living in households where English is the main language are more than four times as likely to be diagnosed as children living in households where English is the second language" and that it affected 9.8% of white kids, 9.5% of black kids and 5.5% of Latinos kids. *Gasena ke di stats! Stats are not readily available in SA* So, what I am getting is, where kids speak multiple languages, it is not that prevalent? SA should have stats and we should look at them before our kids get blanket labelled and drugged. Per an article by health24, "South Africa has one of the highest rates of prescribing medication for ADHD – it's even higher than in the USA! It seems that we haven't caught up with international trends which are moving away from medication being the first and often the only route taken when ADHD is diagnosed".
And then I am at the stage where if they are right, I want the best for my son, I don't want him to not reach his full potential, coz I was wallowing in my anger and annoyance. I don't want my son hating school coz he was battling to focus and his brain was moving way too quick than he can control at this age. After all this is about him & not me, right? For me, ADHD is a real condition and we mustn't downplay it * I hope this article doesn't do that*, if your kid has it, seek help and help him. Which is why we have decided to put him on the meds on a trial basis until we get a second opinion, a hard decision we had to take, as I'm truly honestly against these mood-altering medications. If he truly genuinely is, I want other alternatives. Lorraine Day, M.D. "A child is given the diagnosis of Attention Deficit Hyperactivity Disorder (ADHD) when he is considered overactive, cannot pay attention and cannot sit still, ALL VERY subjective symptoms"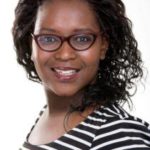 Nthabiseng Lucia Tselapedi
Senior writer for Genius Level. Click on bottom link to access my blog.
Comments
comments