Hate him or love him you just have to agree, he is just one massive character, right?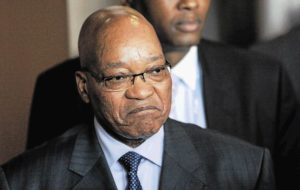 Well, I have outgrown the natural (or rather) popular stance which assumes that when someone does bad things, there is nothing good about him/her. He can be a drunkard but still be a good basketball player if you ask me. Well I just sat down for a minute and analyzed daddy JG Zuma. I know when I say there is something to learn from him a lot of people will probably close this article and never share it but given just two more minutes I will try to convince you otherwise.
A lot of us give-up when faced with difficult situations. Now imagine if you had to deal with the howling and heckling from opposition parties every day and nothing you did ever seemed to be right in the eyes of your own people. Well we preach resilience but never appreciate his resilience because we hate the man. There is something there, if every young person could be as resilient as our belovedd president when attacking his/her dreams or dealing with the hardships that come with life, I CAN ASSURE YOU THE SUCCESS RATE WILL DRASTICALLY INCREASE.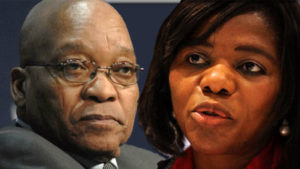 The leading cause of mediocrity is the act of being reasonable with oneself, being realistic when dreaming, and only aiming for goals one believes are achievable. But with Mr JG Zuma all of that just doesn't cut it, he is only the third democratically elected black president of South Africa and all of his predecessors are men who are well learned, a lawyer and an Economist respectively, but our hero made it there with only struggle credentials, a big dream and a Dubai tailored bad full of resilience.
From today on, I believe every executive post I come across is sure guaranteed to meet my CV because, ultimately, it is not the BSC/MBA that they are looking for but it's the skill. Let us shower those job adverts with CV's and make sure every business opportunity is attacked overwhelmingly.
We can hate the first citizen of the country but these 2 traits he possesses (resilience and confidence) remain admirable. Let the records show that, I never said be corrupt, all I'm highlighting is that you aught to develop a strong believe in thyself and be unapologetic in your approach! Be daring, look at what resilience and a strong sense of belief in the self got Cassper Nyovest.
"It all seems impossible until its done" Nelson Mandela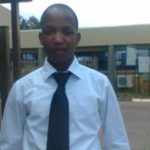 Dimo Wa Moraswi Sekele
Senior writer for Genius Level, poet, serial activist and has Entrepreneurship as a career of choice. Self taught Videographer and photographer... Click on bottom link to see other articles I've written...
Comments
comments