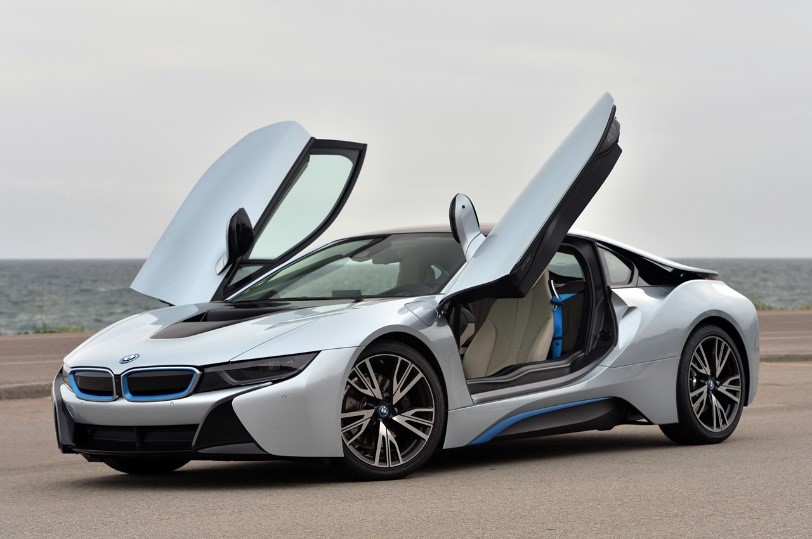 ProAdvise Car Advisors – Car Reviews
Thabiso Malimela
Ever since Al Gore presented to us the "Inconvenient Truth", the world has since developed a positive attitude towards clean energy. And with the fossil fuel reserves ever so slightly converging to depletion, the battle to stay mobile and productive could be won or lost depending on whether we are able to form an allegiance with a reliable and, crucially, clean and renewable energy source. Fast forward to 2017 and cars too have adopted this reduced consumption philosophy – some of them even have zero consumption. By the looks of things, it seems that the entire automotive industry has come to a general and unspoken agreement that electric power is the route to the future – and they have good reasons to think so. It all started with the Toyota Prius, which although considered a hideous creature, gave us something to think about: why not combine technology that we know with technology that we're still getting to know? If you searched for 'hybrid' in a dictionary, you'll probably find 'Prius' listed as a synonym along with other words that Toyota won't take a liking to. But beneath a body that was once likened to a boil, one would find technology that could save the car as we know it – welcome to the age of hybrids.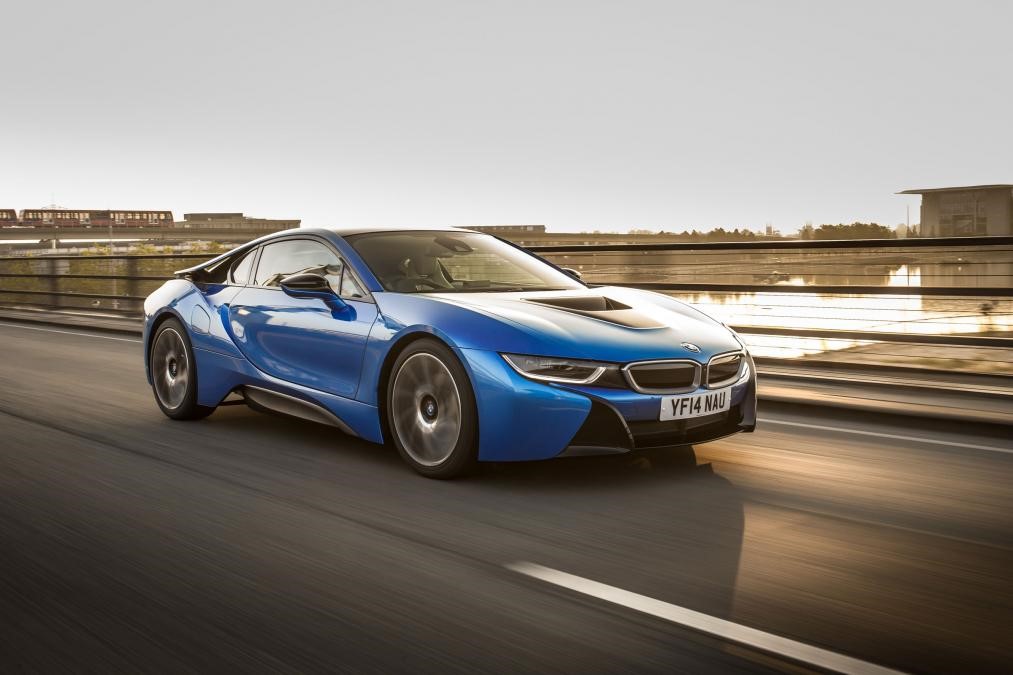 So why did I find it important to add an origin story in a car review? Well, since hybrid technology is still new and is still being experimented with, it felt just right to talk about how it started so as to highlight its importance and why, eventually, all cars will feature it or a derivative of it in the future. And because origin stories are just so cool.
Ever since hybrid technology was introduced to us, it has always been associated with words such as 'boring','slow', 'lifeless' and 'please kill me now'. Never has it been cool or associated with a properly fast car, until now. The BMW i8 is probably the coolest hybrid sports car ever produced – I mean, just look at it! BMW's take on the future of cars gives us hope that there is future for impractical sports cars – a glimpse at the i8 will certify that statement. The i8 is a blend of performance, comfort, and efficiency in a package so cool that even your favourite celebrities couldn't resist spending their money on one – which is probably why you like it anyway.
Hybrid Powertrain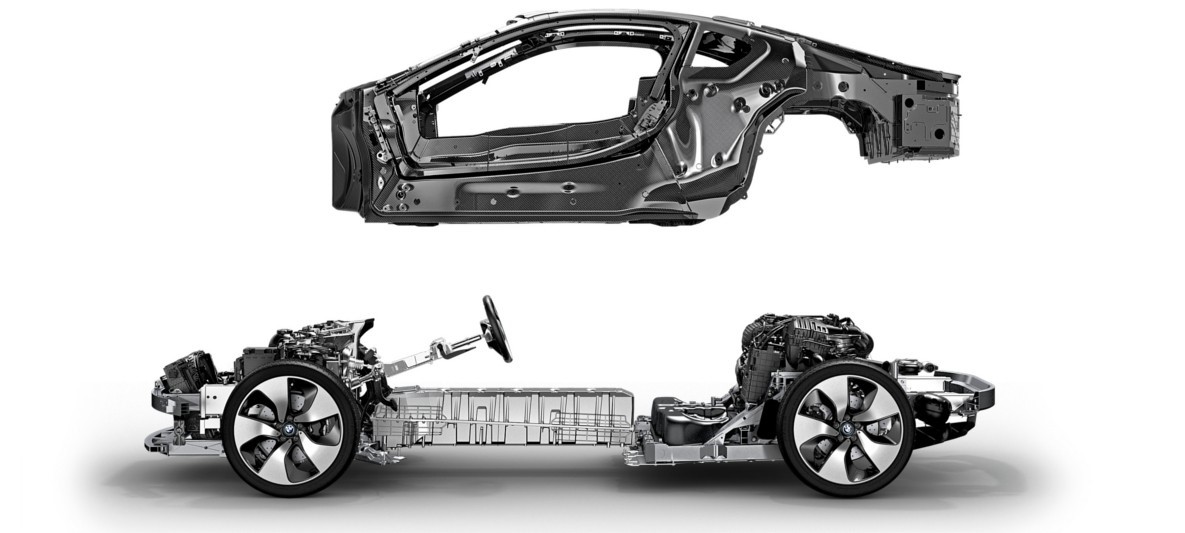 To those who've been paying attention, you would have noticed the mention of the word 'hybrid' too many times already. Yes, the i8 is a hybrid vehicle, since it has a hybrid powertrain. What that means is that its powertrain is a blend of different engines. Looking at the i8, many would assume that it has a fire spitting and gas guzzling engine in the middle of it but they can't be more wrong. Yes, the i8 does have a fossil fuel powered engine – it's a 1.5 litre 3-cylinder turbo-petrol engine from a Mini Cooper. This tiny little engine produces 170kW and 320N.m of torque that goes to the rear wheels. Bearing in mind that this is 1kW more than a Golf GTI with 1 less cylinder, it really goes to show that this engine alone is really potent. The front wheels are powered by an eDrive electric motor which produces 96kW and 250N.m of torque. This means that in total, the i8's powertrain produces 266kW and 570N.m of torque – mind = blown! With the electric motor powering the front wheels and the petrol engine powering the hind wheels, the i8 is essentially and all-wheel drive car. But because the two ends communicate wirelessly (probably via Snapchat) instead of mechanically, and because the i8's chassis is made from carbon fibre composites, the curb weight is kept around 1584 kg despite it being weighed down by very heavy high-voltage lithium-ion batteries that power the electric motor. The petrol engine is coupled to a 6-speed Steptronic automatic transmission while the electric motor gets to live with a 2-speed automatic transmission.
Driving Modes
The beauty of the i8's powertrain is how it works. The hybrid system varies its functionality depending on the driving modes.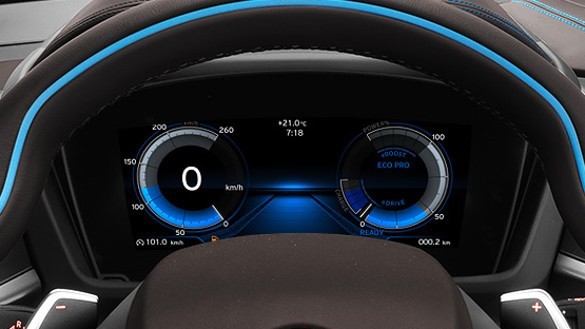 In ECO PRO Mode, the i8 really shows off its fuel efficiency and low fuel consumption. BMW claims that in this mode, a near unbelievable fuel consumption figure of 2.1 litres/100km is capable. When this driving mode is activated, the cars systems are adjusted to be as efficient as possible. The car's electric motors are solely responsible for propulsion and the petrol engine only kicks in when the batteries are close to depletion or when the car is travelling at high speeds. To be as efficient as possible, the car's speed is limited to 65 km/h. You can drive up to 37 km in pure electric mode until the petrol engine has to intervene. Even if that may not seem like much, at least you have a plan B when the electricity runs out. Still don't like hybrids?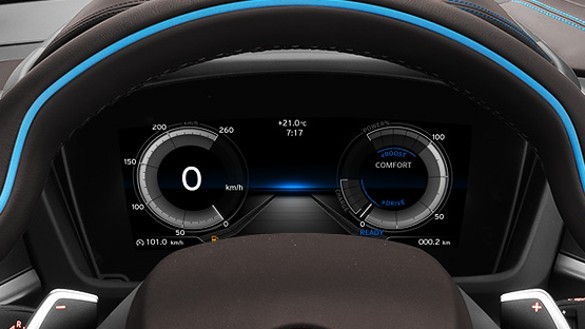 This is the mode that designed for you eke out every bit of efficiency from the car without compromising any of the car's systems and parameters. COMFORT mode softens the suspension and smoothens out the powertrain and drivetrain so that your i8 feels as normal to drive as a normal hatchback. The powertrain engages its most active setting – purely electric driving is possible up to speeds of 65 km/h. However if you push the eDrive button, this speed is increased to 120km/h at the cost of the battery depleting quicker. The petrol engine is activated once the car reaches its threshold electric mode speed in the respective scenarios (eDrive off and eDrive on), or when the battery is near depletion. The high-voltage battery pack is only recharged using regenerative braking, which gives you some extra mileage, although not much or enough.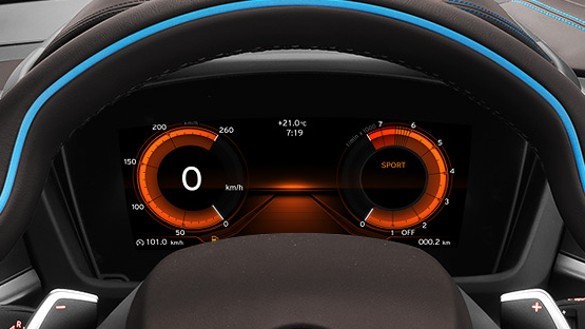 This one needs no real explanation – it's the most extreme driving experience you can get from the i8 and allows you to explore the i8's excellent driving dynamics while also recharging the battery. Yes, you read that right. You make electricity while having fun (not sure when last somebody said that, but there it is), thanks to that potent 3-cylinder engine which acts as a generator and restores energy back into the battery pack. Regenerative braking is also available in SPORT mode but it only provides a small percentage of energy compared to that made by the engine. The petrol engine and electric motor combine to provide full the full 266kW which feels more extreme thanks to the electric motor's instantaneous torque. The sounds produced from the i8's 3-cylinder engine gives you an idea of what demon-possessed puppies would sound like if they were to get into a fight. In SPORT mode, the i8 can go from 0-100 km/h in 4.4 seconds and will comfortably go to 250 km/h. The suspension is tightened up and made stiffer, the engine throttle response improved and the transmission brought to life – SPORT mode looks like it can be compared to ESKOM, only we like the i8 better. But beware: fuel consumption can (and probably will) exceed 12 litres per 100 kms – a small price to pay for "Sheer Driving Pleasure".

Exterior – Styling


The i8 looks like David Tlale's rendition of the Batmobile – the car's aggressive front is merged with an elegant yet dynamic and stylish look that ends with a rear design that looks like it was stolen from the 22nd century. Usually, a car with more than two colours schemes on the same body is frowned upon (probably due to the tacky modifications some people have the audacity to do), however the i8's multicolour scheme that features blue highlights on the rear, side and front grille take us back to the Tron days. The low body is proportioned correctly and has the potential to put any Lamborghini to shame. I mean, look at those doors (and no, those are not Lambo doors). What else must one say about the i8's looks? – I'm failing to find a way to attach words to my awe.
PS: The wheels (20-inch front and rear) are narrow to reduce rolling friction/resistance and thus improve fuel economy.
Practicality – Living with the i8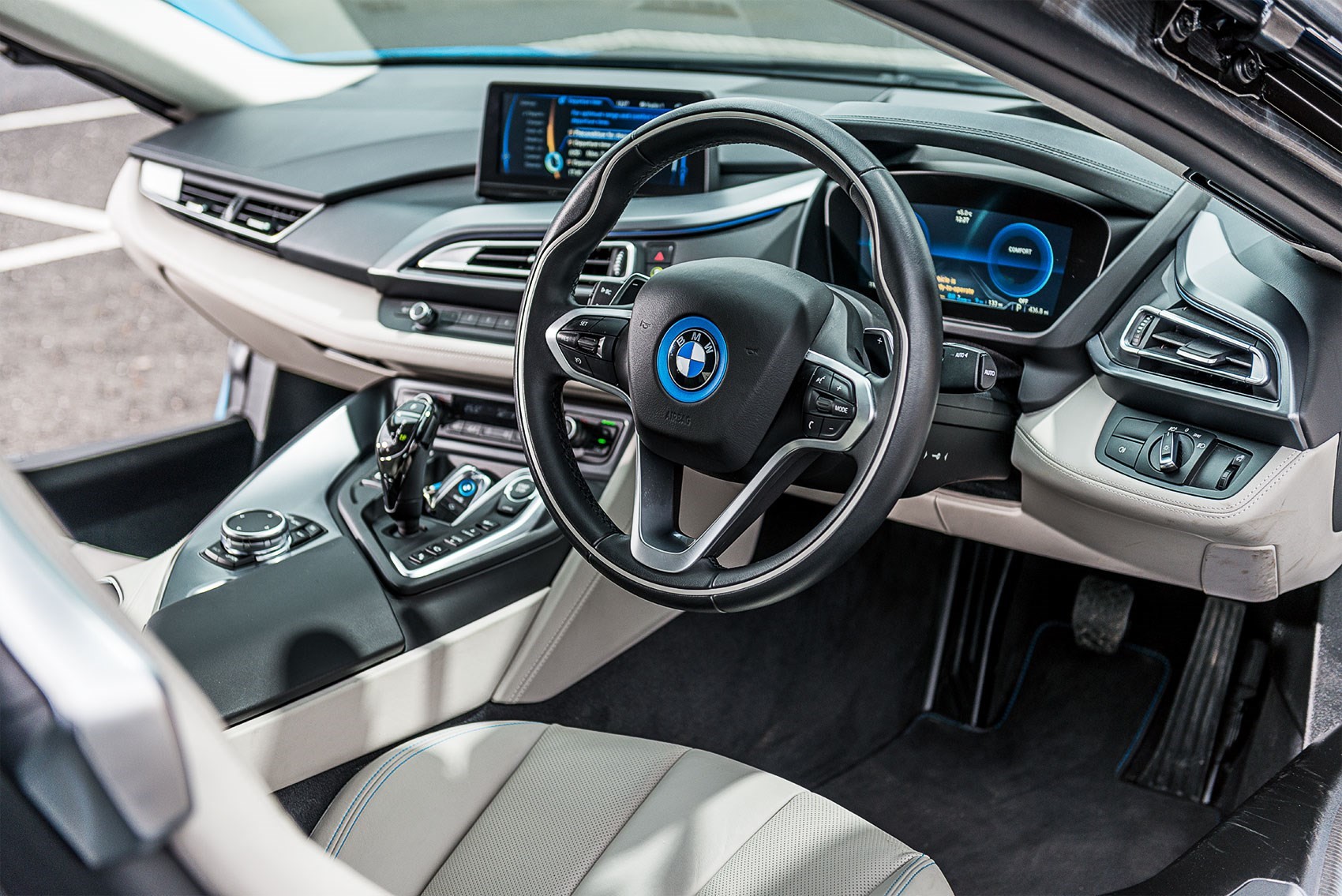 Contrary to popular belief, supercars are now very usable on a day-to-day basis which means that you can drive them on every other day that isn't Sunday. Since the i8 is not a supercar, but rather a super car (notice the space), BMW have engineered it to perform on a daily basis – the i8 is truly a sports car but its performance falls short of supercar levels. So what is it like driving the i8 daily? Well, like your iPhone, you have to charge the i8 overnight so that the battery is at 100% the next morning. But if ESKOM makes sure that you aren't able to charge your i8, you can always use the petrol engine, but you'll have to deal with an 8.4 litres per 100 km fuel consumption figure which with a 26 litre fuel tank is not very practical at all. The humour comes when you realise that the same things that make the i8 great are the same things that also make it difficult to live with. For instance, that lovely rear three quarter also translates into a huge blindspot which means you'll be prone to crashing into other cars who will be probably too busy photographing your car to take any evasive action. Remember those doors? Well, unless you're anything below average height and proportion, you'll find it annoying getting in and out of the i8 after some time. The interior is a lovely place to be with comfortable seats being fitted and a well-designed dashboard and an instrument cluster to compliment it too. There are rear seats too, but there is so little room that anyone bigger than a child will find it more cramped than Durban beaches in December. Although the i8 is not hilariously impractical, you'd have to say that 154 litres of boot space in the back is just asking for trouble.

Pricing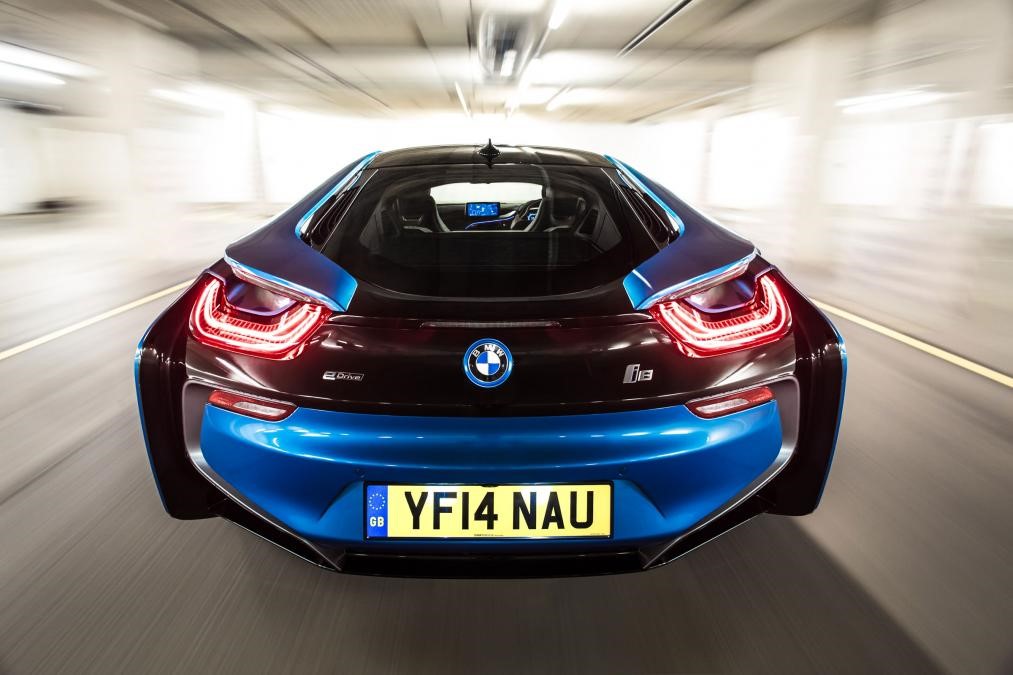 BMW i8 pricing starts at R2 015 300 and that's even before you starts to add interesting optional extras. Although the i8 comes with a lot of equipment as standard, BMW will charge you ridiculously for extras such as the Crystal White Pearl Effect metallic paintwork, which costs an extra R25 300 and up to R26 000 for wider front and rear 20-inch wheels. Adding BMW's Laserlight headlights will cost R64 900, R6 600 for blue seatbelts, R5 800 for black brake calipers with an 'i' logo on them and R20 800 for a leather engine cover. I guess one could argue that the extras are proportional to the price of the car, but R6 000 for painted brake calipers? Really BMW? With the price tag, at least you do get a 5 year/100 000 km Motorplan (non-contributing service and maintenance contract) and an 8 year/100 000 km High voltage battery warranty.
Alternatives
Mercedes-AMG GT
Jaguar F-Type
Porsche 911
Audi R8 Coupe
McLaren 540C
Bentley Continental V8 Coupe
Maserati GranTurismo

This article was brought to you by:
ProAdvise Car Advisors
Giving you only the best automotive and car buying advice!
Looking for a car? We'll help you find the best one!
For more info
Visit our website: www.proadvisecar.com
Leave us an e-mail: info@proadvisecar.com
Give us a call: 074 258 5919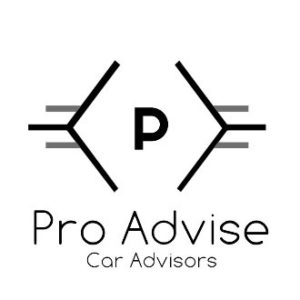 Comments
comments