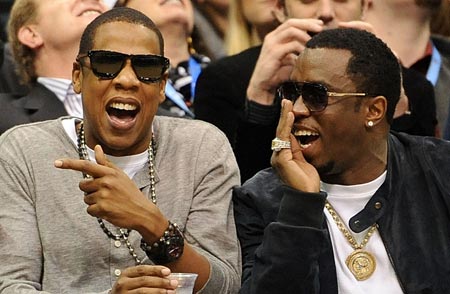 "Throughout history, every movement began with a few individuals banding together with a shared vision – a vision to change the status quo."
A revolution is started usually with one single bold step!! Much like how Jay Z decided to release his new album 4.44 exclusively on Tidal and ditch the normal popular route of making it available on platforms like iTunes and Spotify. So a while back Jay Z and a couple other artists like Beyonce, Madonna, J Cole, Kanye, Lil Wayne, Rihanna and many others decided to take their music back, decided the royalties Youtube, Apple Music and Spotify were offering were an insult to the music industry and their art. So they decided to own their music and converting to what we call in business Vertical integration and own the Supply chain of their music; They did this by buying Tidal, a music monthly subscription streaming service that promises to pay higher royalties to artists and bring back the dignity of their art.
What this means is, every-time one of them drops an album or video, it will be exclusively available for streaming on Tidal only for a given time period before they make it available to other platforms. Much like what Rihanna did with Anti, like what Weezy did with his mixtape FWA, Like what Beyonce did with her single Formation and like what Kanye did with his last album The Life Of Pablo.
Tidal was bought for $56 million dollars and is now rumored to be worth well over $600 million Dollars much thanks to the exclusive rights it gets for newly released albums. With the release of Jay z's album Tidal shot up the charts as the most downloaded app on the Apple App Store. I salute this bold move! Artist have long been robbed off their art and hard-work. Good to see blacka owning their art and stretching over to other areas of the business model, this is how we start building empires and generational wealth. next thing we ditching the Grammys for the TIDAL awards, watch the space…
"To Pitchfork, Rolling Stone, New York Times, and any other white publication. Please do not comment on black music anymore" Kanye West
"Respect Jimmy Iovine, But he gotta respect the Elohim as a whole new regime And niggas playin' for power" Jay Z 'Smile'
"I'll be damned if I drink some Belvedere while Puff got CÎROC" Jay Z Family Fued
Below is a Freestyle by Jay Z which addresses Spotify and other streaming services, along with the way Tidal has been portrayed in the media. The song was performed during his Tidal B-Sides concert, on the 16th of May in New York.
Lyrics…..
So I'm the bad guy now I hear, because I don't go with the flow
Don't ever go with the flow, be the flow
And I don't need no middle man to talk to my niggas
I understand if you don't understand, I figure I'm Jigga
That's where we differ
I take what's mine, you accept what they they give you, I get you
I don't take no checks I take my respect
Pharrell even told me go with the safest bet
Jimmy Iovine offered a safety net
Google dangled around a crazy check
I feel like Youtube is the biggest culprit
Them niggas pay you a tenth of what you supposed to get
You know niggas die for equal pay right?
You know when I work I ain't your slave right?
You know I ain't shucking and jiving and high fiving
You know this ain't back in the days right?
But I can't tell, how the way they killed Freddie Gray right
Shot down Mike Brown how they did Tray right?
Let them continue choking niggas
We gonna turn style, I ain't your token nigga
You know I came in this game independent right?
Tidal, my own label, same difference
Oh niggas is skeptical as their own shit
You bought 9 iPhones and Steve Jobs is rich
Phil Knight worth trillions you still bought those kicks
Spotify is 9 billion they ain't say shit
Lucy you got some splaining to do
The only one they hating on look the same as you
That's cool, I know they trying to bamboozle you
Spending millions on media trying to confuse you
I had to talk to myself, Hov you used to it
It's politics as usual
Comments
comments