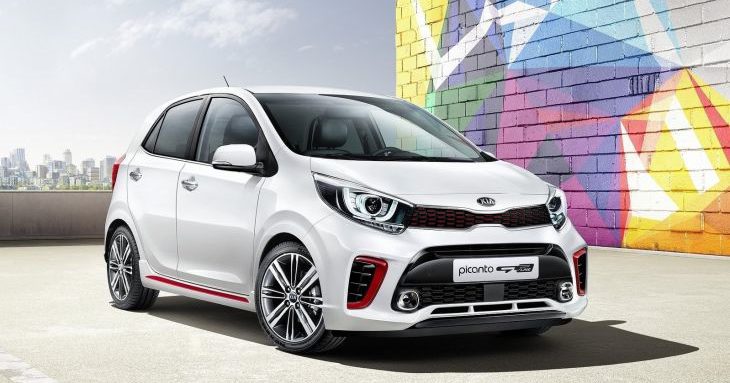 Thabiso Malimela Reviews. 14/07/2017
Gone are the days when a starter pack was only something you bought along with a new cell phone. These days, a starter pack could be the title of a stereotypic meme or it could mean a small car for people who have just recently passed their driving test or for those who are ready to purchase their first car, sometimes both. Although I would love to sit here and talk about memes (everybody loves memes bruh), let's rather talk about a car that would actually suffice as an emoji itself. Earlier in the year, Kia announced that their smallest offering would be receiving a revamp and went on to reveal it in Frankfurt, Germany.
The brand new Kia Picanto, now in its third generation, comes into a competitive A-segment of cars that include its brother-from-another-mother the Hyundai i10, the Chevrolet Spark, just to mention a few. But let's not let these competitors steal the Kia supermini's spotlight. Although the new Picanto is due in the 3rd quarter of this year, Kia hasn't been reluctant in releasing information about the stuff that you want to know about their new car (I suspect they did that so people can start saving now).
First thing first – although Kia says this car is new, it wouldn't require a fancy qualification for one to notice the basic DNA in the old and the new Picanto. It's like when people make New Year resolutions, only to go back to old habits before the end of January. Kia seems to have focused their efforts on perfecting an already great package that is the Kia Picanto, mainly in departments such as the interior, quality and refinement, customisability, and improving its appeal to the youth seeing that first time buyers are getting younger and younger.
Interior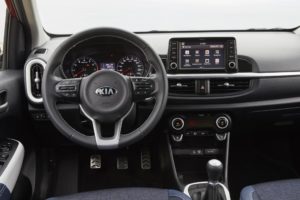 Remember the original Mini (the one that 'Mr Bean' drove)? Want to know why it was such a commercial success? Well, the selling point of the Mini was the formula that was used to optimise its packaging – small engine in the front, get the wheels as close as possible to the ends of the car, and keep the floor as flat as possible. The result of this was a small car that could haul a whole family AND its luggage. If that doesn't make for the perfect small car, then I don't know what does. Thus it only makes sense that the Picanto fervently follow the Mini's basic formula. And it does, because I remember getting into the back of the current Picanto and being amazed of how imposing (relatively) the interior was – and I am bigger than average to say the least. Kia tells us that the new Picanto is not a bigger car, but it does come with some augmented dimensions such as the wheelbase, which grows by 15mm and a bigger boot which grows by 55 litres. This should give more front and rear legroom, and more luggage space respectively.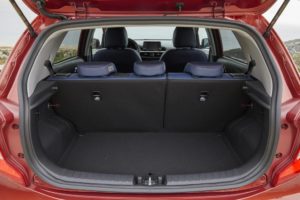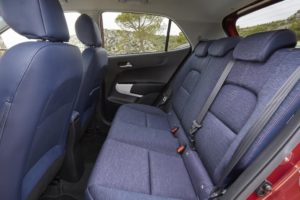 Although this is an entry level vehicle, it doesn't mean that its customers don't deserve the nicer things in life – you know, they are people too. Inside the new Picanto, you will find Kia's new interior design language that you might have already seen in the 2017 Kia Rio. The theme here being simplified but tasteful and more attention to perceived quality. But to be honest, every car manufacturer is going that route, so it's not like you didn't know that already. In the more expensive models, you will find a 7-inch touchscreen infotainment system which brings with it 3D Navigation, smartphone integration (Apple Car Play and Android Auto), wireless charging and a rear view camera. Among these tech features, expect much more staple ones such as climate control, a multifunctional steering wheel and electric windows and mirrors. Kia's claims of the Picanto being the quietest and most refined car in its class are seconded by the fact that they have added sound deafening materials around the car to dampen annoying noises that make their way into the car from the outside. And yes, that includes noises from haters too.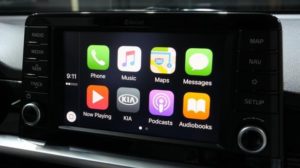 To keep you safe, there have been some much needed improvements in the safety department seeing how the current car received poor safety ratings. The Picanto will be available with up to 6 airbags (the current car only had 2), Electronic Stability Control (ESC) and autonomous emergency braking. And when witchcraft causes you to roll over your Picanto, fret not because Kia have increased the amount of advanced high strength steel in the cars structure.
Engines
Kia promises a line-up of three engines, one of which are turbocharged. But seeing how they made the same promise with the Rio before it was released and then crushed our hopes when they decided to exclude the turbo motor in South Africa, expect the same fate for the Picanto. The engine that will cause so much heartache is a 1 litre 3 cylinder turbo-petrol engine capable of 74kW, producing 127Nm of torque and propelling the Picanto to 100km/h from rest in 10.1 seconds, and on to 180km/h. Parents mustn't worry though because their kids would have finished their math homework before the car reaches those speeds. I suspect Kia won't bring this engine here due to the appalling quality of our fuel and due to South Africa being classed as a 'hot climate'. Now, on to more realistic possibilities, there are two naturally aspirated engines (sorry Joburg) that will be available in Picanto engine bays. There is a 1 litre 4 cylinder motor producing 49kW and 96Nm of torque and is mated to a 5 speed manual gearbox. The 1.25 litre 4 cylinder (62kW and 122Nm) is available with the same 5 speed manual gearbox but also with a 4 speed automatic gearbox for more relaxed but less fuel efficient driving. Remember what we said about the Mini's 'formula' (scroll up if you have short term memory loss)? Well the small engine uses minimal space in the front, allowing the front wheels to be as close to the front of the car as possible and thus allowing for more interior space. The floor, unlike rear wheel driven 'sports cars', is flat because all the vital mechanical components such as the gearbox and suspension lie outside of the wheelbase allowing for increased room in the interior.
Exterior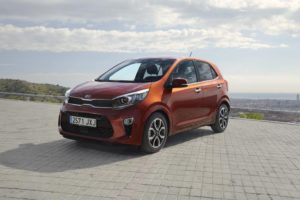 The other day, I saw a fleet of new Picantos in convoy formation and my initial reaction was the same as when someone hands you their baby – ncohhh! While the current Picanto remains one of the cutest and most cheerful vehicles on the road, the new one has a more mature face and looks a lot more serious. If the current car was a cute and cheerful doll, the new one would be that possessed serial killer doll from Child's Play (Chucky was the name, I think). There are styling resemblances though, especially in the rear and goes to show that Kia, like VW, is warming to an evolutionary style of design rather than radical change every time there is a new model. So people will still recognise that this car is a Picanto, although it looks a lot more pissed off than the current one. If you're the type of person who buys normal clothing and tears it up because "normal is too mainstream", you'll be pleased to know that the Picanto is available in 11 exterior colours, 4 alloy wheel designs (ranging from 14 to 16 inches) and 5 interior colour schemes – that's 220 possible combinations!
What Else is New?
The suspension has been improved too, with stiffer front suspension, a stiffer rear anti-roll bar and a lighter rear torsion beam. Manoeuvring past suicidal minibus taxis will be a tad easier as the steering has been fitted with a rack that is 13% quicker than before.
The Picanto will now be offered with a 'GT-Line' level of spec (I can already hear murmurs from Peugeot and Renault lawyers) and this model has a flat bottom D-shaped steering wheel, unique interior colours, chrome tipped twin exhaust tips and unique exterior garnishes in red, silver and black on the grille and side skirts.
Although Kia Motors South Africa hasn't announced anything in the way of pricing, expect the new Picanto to come in at just below R200 000, considering that the much bigger Rio starts at around R20 000 north of that.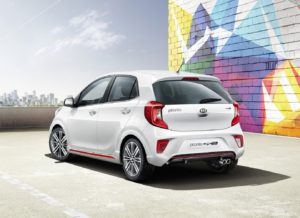 Summary
No, it is not a fire-breathing supercar, nor is it a spacious luxury SUV. But what it is is cheap and cheerful, despite the angry little face. The 2017 Kia Picanto comes in a time when more and more young South Africans are lucky enough to be able to own a vehicle and I don't see why the Picanto would be a bad way to enter the world of motoring. With the increase in numbers of motor vehicles on our roads, it would make more sense for people to buy smaller cars, instead of ever so popular SUVs because in true fact, you can get more value for money out of a smaller car packed with all the bells and whistles you want rather than spending all that money on engineering to make a normal car ride higher than usual (that's basically what SUVs are). First time buyers are in good hands if cars like the Picanto continue to offer competitive packages in this segment, and even if you're a more 'seasoned' buyer, you won't be depressed by this budget option as it will give you certain joy from its petiteness that you won't get from much chunkier cars. The Kia Picanto – small, fun and cheap motoring.
Thabiso Malimela Reviews. 14/07/2017 #TheAutomobileGenius
Alternatives
Hyundai i10
Chevrolet Spark
VW Up!
Toyota Aygo
Ford Figo
Comments
comments