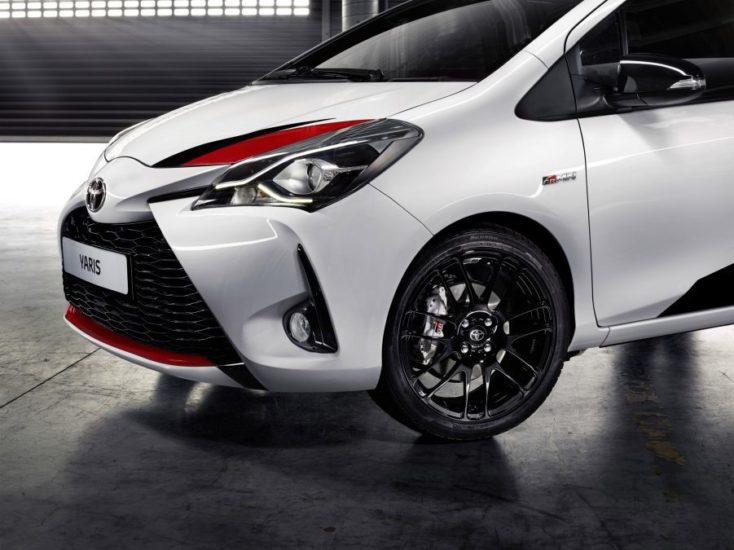 Thabiso Malimela Reviews. 25/04/2017
I know very well that you're asking yourself two questions. One, "Why are we talking about a Toyota?" and two, "Is GRMN an acronym for a workers trade union?" I will answer the second question and hopefully that will answer the first. GRMN stands for Gazoo Racing Masters of the Nurburgring and the last of those four words bears a significant meaning to the performance car community. Got it yet?
The 2018 Toyota Yaris GRMN is Toyota's answer to the B-segment performance market and it comes into this segment with serious credentials. Having the words Gazoo and Racing on your car speaks volumes for what it is technically capable of since they are Toyota's official factory team. You can find the Toyota Gazoo Racing team in motorsports disciplines such as the World Endurance Championship – where they were winning the 24 hour Le Mans round in 2016 until the #5 TS050 Hybrid broke down with one lap to go, the Dakar Rally, 24 Hours of the Nurburgring and most importantly – well for this review at least – the World Rally Championship. The latter is worth paying attention to specifically because of Toyota's weapon of choice, the Toyota Yaris, which Gazoo Racing has performed their witchcraft with to produce a car that is ultra-competitive­. Okay, with the background check done, we can expect that this little Toyota is fast.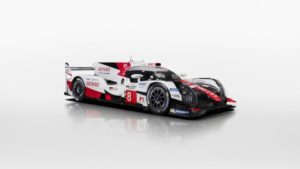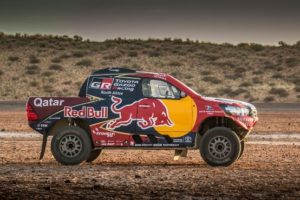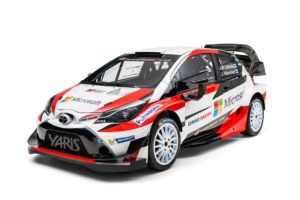 (From left to right, top to bottom)
The Toyota Gazoo Racing's TS050 Hybrid races in the 2017 World Endurance Championship.
South African Geniel de Villiers' Dakar Toyota Hilux built by Toyota Gazoo Racing to compete in the Dakar Rally
The 2017 World Rally Championship Toyota Yaris WRC is the inspiration for the Yaris GRMN
For those who still haven't answered the first question, I'll relieve you from the pain. This Toyota is newsworthy because it's a fast Toyota, and as history has proven, South Africans love a fast Toyota. Due to the fact that you won't be seeing this car on the streets up until 2018 (if it is even coming to South Africa), we can only confidently assume that it will be a force to be reckoned with. Toyota tells us that awkwardly named Yaris will sport a 1.8 litre supercharged four cylinder engine producing a healthy power output north of 153kW, going to the front wheels through a 6-speed manual gearbox and Torsen limited slip differential. A best in class 0-100km/h time is promised, so expect a figure not far north of 6 seconds. We can only hope that unlike our political parties, Toyota can deliver on their promises.
For those of you who have driven a Volkswagen Polo GTI, Ford Fiesta ST or Renault Clio RS, you will know that if any car is to live up to the standards in this segment, it will need to be composed around the bends. It seems Toyota knows this too because they sent the Yaris to the Nurburgring Nordschleife for extensive testing with some much needed expertise from GRMN (remember these guys?) so that the buyer can be assured that their Yaris is competent on the bends. So what have they done to the car to make sure it can conquer 73 turns over 20.832 km? Toyota has tuned the suspension, adding shorter springs, Sachs developed dampers, a beefier anti-roll bar and added stiffness to the chassis. The brakes were improved too with larger, four piston discs being added.
So far so good, but as a child of the 90's, I still can't help but feel disappointed with the nomenclature. Sure, the trade union acronym added to the name does bring a lot of attention from those who know what it means. However I'm sure that this car would resonate more with the people of South Africa if they had stuck the letters RSi or TRD to the back as it would have the same effect on people as GTI on a certain German car. I mean, they've made a fast version of a normal car, so why not give it a name associated with fast versions of normal cars? They might have given us the Etios RSi (which we are thankful for), but even that was a local initiative and only happened because a South African citizen wanted to revive the RSi name. It seems Toyota is trying by all means to morph into a more premium brand and have set their sights to the future. I was really hoping that this hot Yaris would be a throwback to the days when the streets echoed with the sounds of 4AGE Conquests and Corollas (the rounder shape), the snarling of 20 valve RSi Corollas and the free revving RunX RSi VVTL-i. It saddens me that Toyota have forgotten the culture that made them such an iconic brand in this country, however we are partly to blame for it. Being the developing country that we are with a booming economy, our tastes and preferences are increasingly becoming Eurocentric and this is evident in the automotive industry. Sales in SUVs are experiencing and increase in both Europe and South Africa. Consequently, manufacturers are investing more of their efforts to secure a share in the growing SUV market. Don't believe me? Look up Lamborghini Urus, Bentley Bentayga and Maserati Levante. Three car companies least likely to produce an SUV are now trying for a slice of the SUV pie. Only Ferrari refuses to budge. So with the market becoming increasingly Eurocentric, must we blame Toyota for dropping the largely South African cult names?
Toyota has not mentioned anything about pricing just as yet. If we are ever going to see the Yaris GRMN, expect the price to be between R300 000 – R350 000. Considering that most of its rivals are around this price bracket, with the exception of the Polo GTI, this price is pretty justifiable however I don't see many RSi cult followers trickling to Toyota Showrooms nationwide for this car.
Summary
We are very fond of Toyota's new hot Yaris, regardless of its tricky name. It shows us that Toyota are now finally getting their heads down and producing cars that people will actually desire rather than purchase as a sensible and secure choice. However in doing this, we feel like Toyota has lost its place its cult status in South Africa. We just can't imagine the same cool guys who drove flame throwing RXi Corollas lining up to buy a Yaris, fast or not.
Styling – 8/10
That centre exhaust and 17 inch rims mean business!
Performance – 7/10
Good power and serious specs are the makings of a fast car.
Interior – 5/10
Looks like an afterthought regardless of those handsome bucket seats.
Intangibles – 6/10
It doesn't look like this car will be the cool kids' car of choice. But then again it's hard to look cool when all people see is a blur when you drive past.
Alternatives
Volkswagen Polo GTI 1.8 TSI
Ford Fiesta ST
Renault Clio RS 200
Peugeot 208 GTi
Mini Cooper S
Thabiso Malimela Reviews. 25/04/2017 #TheAutomobileGenius
GALLERY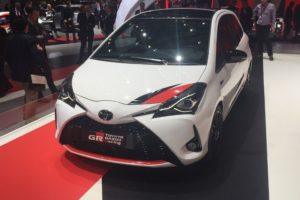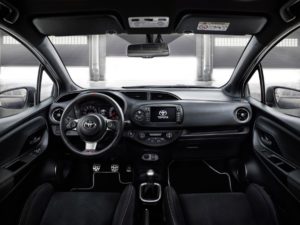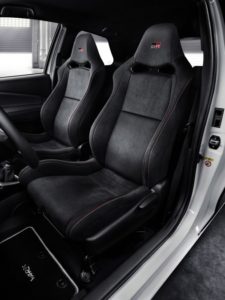 Comments
comments