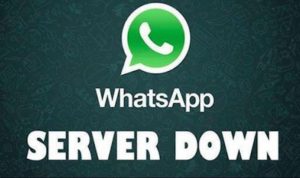 It seems WhatsApp has completely broken. People are unable to send or receive chats or even load up conversations, according to users on my Facebook.
And there doesn't seem to be any easy way of fixing the issue, which is affecting many of its users and is likely a problem with its servers.
Problems with the app surged over the last hour, according to the website Down Detector.
Users are reporting problems with sending and receiving messages, logging in or loading the app at all.
The chat app breaks less than some of its competitors. But it has run into problems in the past – including a major outage that hit it on New Year's Eve in 2015. Unlike other popular apps, WhatsApp doesn't maintain a status page to alert users to when it is broken. It has a Twitter account intended for doing so but this hasn't used it since 2014, despite having more than two million follows.
Anyway hope all gets back to normal as it seems like the world is about to plunge into over-productivity due to this time waster being down and we don't want that do we now?? Lol
#GeniusLevel
Comments
comments